Welcome To The Dartmoor Folk Festival 2021
FESTIVAL 2021 UPDATE (PART 2):
To confirm, the full Dartmoor Folk Festival is NOT going ahead in 2021. All listed events below are being held as part of Zale Fayre. Free entry, but please don't forget that the bar, food and stalls will all be CASH ONLY as no electronic payment are possible. Please follow the government guidance on COVID-19.
It's with pleasure that we are announcing that the Dartmoor Folk Festival will be returning to its roots by holding both the Step Dance and Broom Dance Competitions as part of Zale Fayre (which has moved to our weekend, for this year only). It had always been traditional, particularly for the Step Dance Competition to be held as part of a 'Village Sports' or 'Fayre', so the combination of these two local events seemed perfect.
Last year we went 'Virtual' to allow people from all over the country to take part via Zoom but this year we have decided to go 'local' and enjoy the fact that we can have a competition back on the wagon.
All events will be held on South Zeal Recreation Ground. Workshops and competitions free to enter. Entries for all the competitions will be taken on the day.
Sat 7th Aug 2021
11am - 12pm - Dartmoor Broom Dance Workshop (Primary school age children)
12.15pm - 1.15pm - Dartmoor Step Dance Workshop (Adult & Junior)
2pm - 5pm Afternoon Fayre
(2.30pm Adult & Junior Step Dance Competitions. 3.30pm Broom Dance Competition)
5pm till drekley - Open Mic with local performers. (Mariners Away, Jim Causley, Bill Murray & Tich Scott, Zeal, Trev Munkenbeck, Jenny Read & Christabel White, Ed Selwood & friends, The Electroleles, The Brothers White)
Sun 8th Aug 2021
2pm - 4pm Afternoon Fayre. Host band, The Dartmoor Pixie Band. Appearances by Tinners Morris, Cogs & Wheels, Winkleigh Morris & Otter Morris.
Zale Fayre - is a traditional village fayre raising funds for South Zeal Recreation Ground. There will be craft stalls, BBQ, refreshments, tombola, fete games, duck race, raffle and a well stocked bar.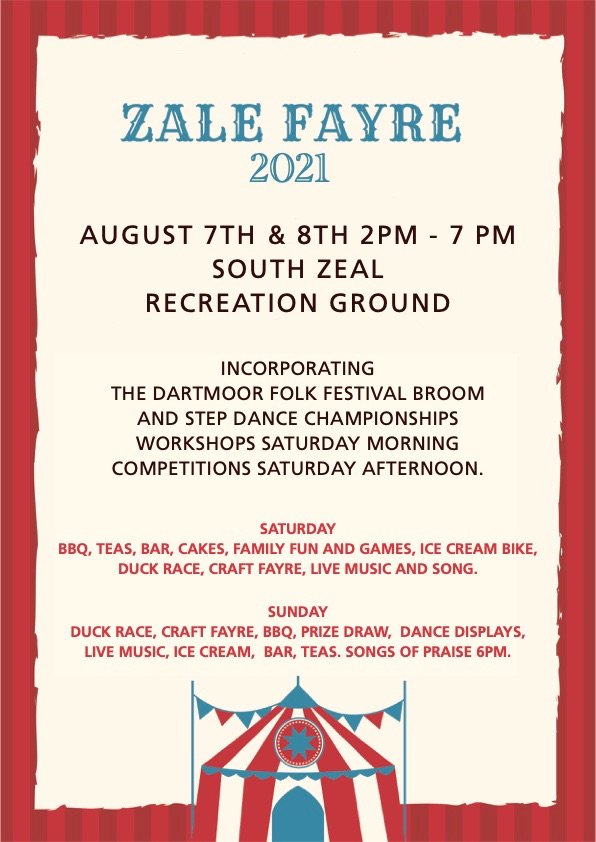 (Those who booked tickets for 2020 will automatically roll over to 2022, or if requested, refunds will be made.)
Come back regularly for updates. But in the meantime have a look at what we got up to during the 2020 virtual festival:
The 'Virtual Dartmoor Folk Festival 2020' was a huge success.

Thanks to Rob Pudner of 'Entertainingly Different' who started the day with his popular 'Rise and Shine' show on ZOOM and streamed LIVE TO FACEBOOK. Along with CHRISTABEL White, Jim Causley and Kim Insull from 'Really Wild Learning'.
Thanks to Matt Norman, Jenny Read, Lisa Sture and Richard De Salis for organising the 'Virtual Broom Dance and Step Dance Competitions'.
Each of the competitors joined a zoom meeting and were called to dance in turn, in their own homes. Each of the judges watched the dances live in their homes and scored on an online score sheet. The Step Dance Competition was streamed LIVE TO FACEBOOK and the Broom Dance winner was shown during the live broadcast. Check out the DARTMOOR FOLK FESTIVAL FACEBOOK PAGE for all the recordings of the virtual festival.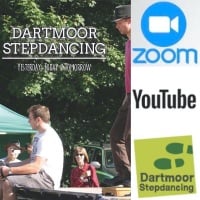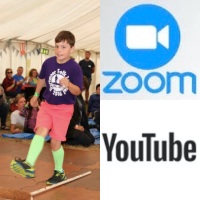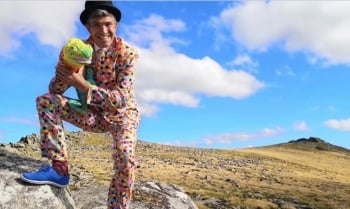 WOULD YOU LIKE TO HELP SECURE THE FUTURE OF THE FESTIVAL?
Although the 2020 festival was cancelled early enough to avoid huge losses which could potentially have seen the end of the festival, we had significant losses on some infrastructure deposits and early advertising. If you feel you'd like to make a donation towards the future of the Dartmoor Folk Festival please see the Donate page or CLICK HERE. (Please note, all the festival committee including the officers are volunteers, all the money will go towards securing the future of the festival)
Also keep an eye on our social media feeds for updates. Facebook, Twitter - @dartmoorfolk and Instagram - dartmoorfolkfestival.media
Please don't forget that DOGS are not permitted at any festival venue including the recreation ground. (terms and conditions of the venues that we hire) They are welcome on the festival campsite on a lead.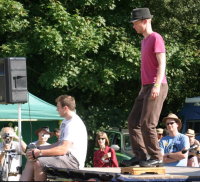 STEPDANCE NEWS. The Dartmoor Stepdance Project was a huge success and is still going, visit the website for details http://www.dartmoorstepdance.org.uk
If you have any memories of Dartmoor Stepdancing, or photos / videos we'd love to hear from you. Drop us a line via the Contact page. For details click here to visit the project website.

Tinners Morris - Come and join the fun.
Click here for info.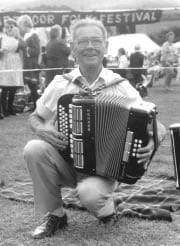 In the words of the late Bob Cann BEM (the festival's founder) "Yer tiz again - zongs, music and danzin' from dear ole Dart-i-moor! Welcum to this gurt weekend 'ope twill run proper zuent!" Proper Job.
loading...
Some photos from 2017
Photos courtesy of Alan Quick.